We are currently rebuilding the aquarium in order to welcome you to a new exciting aquarium expience in June 2019. The shallow waters will entice you and you will be intrigued by the mysteries of the depths. You will be fascinated by the latest research findings and sometimes also have the opportunity to contribute to research. Together with your family/friends/colleagues/classmates and teachers, you will be able to participate in exciting discoveries on your own or together with your travelling companions.
In short this means :
20% larger facilities, from 1600 m2 to 1900 m2.
Improved discovery, teaching, event and meeting possibilities with a new Sea Workshop and a new Auditorium.
We will have prepared for new and improved Environments for our threatened species wich will be implemented in the near future.
Offer our guest a more pleasant visit because of the new lay-out of the premises. You will exit in the same area as you entered and there will be more than double the amount of restrooms available.
Here is a blueprint of the new aquarium. New parts are built where there use to be a grass terrace and courtyard in front of the entrance. We will also build a larger restaurant, room for you to bring your own picnic and a brand new Sea workshop on de 1st floor.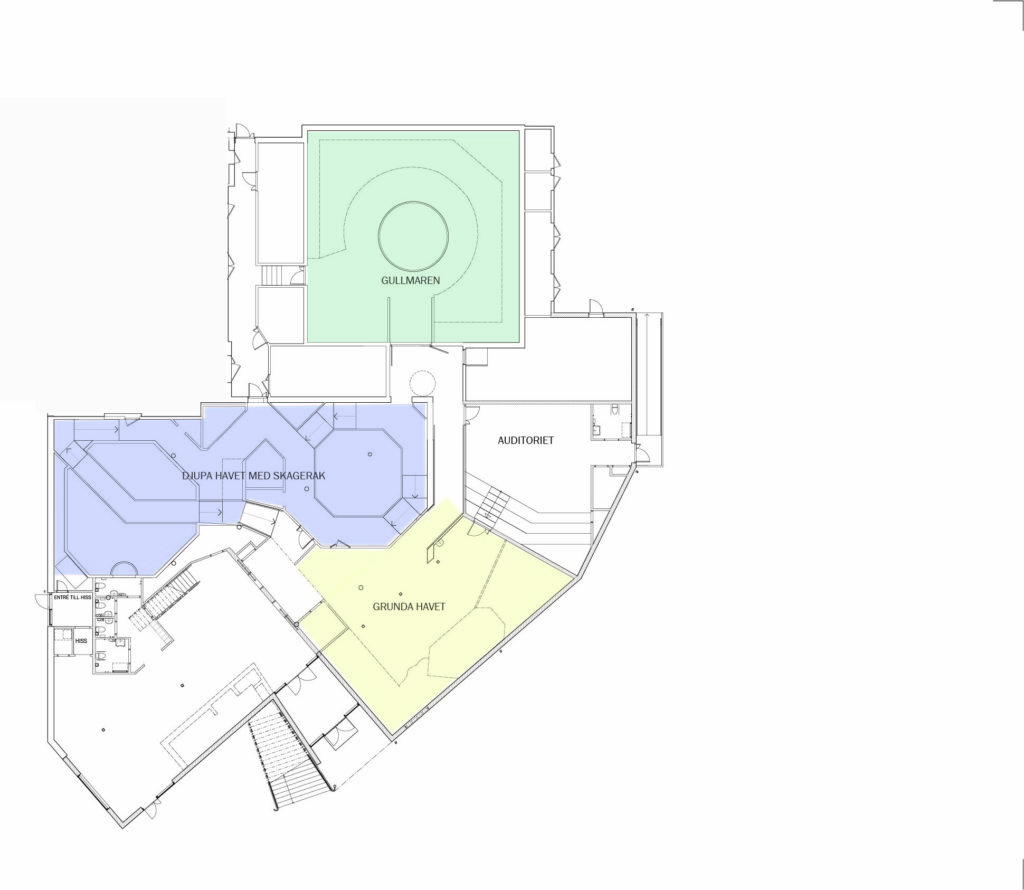 Grand re-opening in summer 2019!
Västra Götaland Region, Lysekil Municipality and Thordensstiftelsen support the development of Havets Hus.